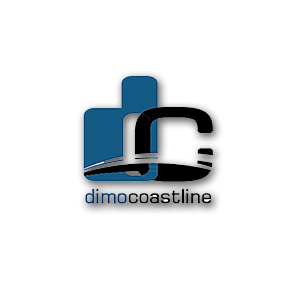 DimoCoastline
Established In :
Founded in 2017, it is a joint venture between the DIMO of Sri Lanka and Coastline Investments.
The company's main focus is to provide marine repair and general engineering services in Maldives.
DIMO COASTLINE (PVT.) LTD.
Thilafushi, Maldives
Coastline Investments (Pvt.) Ltd.
Since the inception of the group's flagship company Coastline Investments in 1994, the name Coastline has become a synonym of corporate strength, quality and integrity. Today the Group is engaged in four main lines of businesses, which include the import, and distribution of fuel oils and petroleum products, development of resorts and airports, boat building and the development of residential properties.
Diesel & Motor Engineering P L C
For over three decades, DIMO has established a reputation as an accomplished marine engineering company in Sri Lanka. Having partnered with world renowned brands, MTU and John Deere With state-of-the-art facilities for machining, pump calibration and fuel injection repairs as per the international Bosch Center standards contributes greatly to the high-quality ship repair services provided to clients assuring efficient and effective customized solutions.
DIMO Coastline (Pvt.) Ltd.
In 2017, DIMO and Coastline entered into a joint venture with the ambition of introducing to the Republic of Maldives a state-of-art ship yard with modernized equipment and tools together with a team of experienced and skilled engineers.
Scope of Services
We pride ourselves on our ability to provide unique solutions which reflect the mission-critical nature of the industry we serve. We serve a broad range of applications
Generators/Alternators
We are experts at troubleshooting, repairing, and maintaining (including overhauling) generators/alternators. We will make sure that when we are done, your unit is running according to manufacturer's specifications.
We are also adept at supplying, installing, testing and commissioning of this type of equipment regardless of the brand or model.
Boilers/AC systems
One of our expert engineers will inspect your boiler/AC System, giving you a price to repair it, then fixing it if you are agreeable. No matter how big or small the job is, we will attend to it.
We are also adept at supplying, installing, testing and commissioning of this type of equipment regardless of the brand or model.
Steel Fabrication Inc. Pipeline/Exhaust lines any type of fabrication such as structures, tanks, foundations, etc. can be done in-situ or pre- fabricated as per our client's requirements.
All types of Mechanical and Electrical Repairs
DimoCoastline
(+960 ) 3332822 / (+960 ) 3008211
(+960 ) 3312139
120, Majeedhee Magu,
Male', Republic of Maldives.
info@coastlinegroup.com.mv
www.dimolanka.com