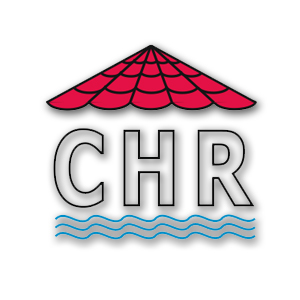 Coastline Hotels & Resorts Pvt. Ltd.
Established In :
Owners ,Developers and operators of Resorts, Transit Hotels, Airports and yacht marina's in the Maldives. The Resorts and Hotels sector is one of the fastest growing lines of business in the Group. Group plans to develop a chain of resorts with a total capacity of 2,000 beds by YEAR 2020.
AMILLA FUSHI LUXURY RESORT
Amilla Fushi is an island LUXURY 7 Star resort located in Baa Atoll offering you a choice of island homes that hover over clear waters, nestled amongst lush tree tops or the shores of pristine white sand.
Located in the UNESCO Biosphere Reserve of Baa Atoll, one of the 26 natural atolls in the Indian Ocean,
Reach your exclusive island destination by seaplane in just 30 minutes from Malé International Airport or take a 15 minute flight to Dharavandhoo Domestic Airport in Baa Atoll followed by a short 10 minute speedboat ride to Amilla Fushi Maldives Beach Resort.
AMILLA RESIDENCES
it's the Amilla Beach Villa Residences.  Eight sublime residences – six 4-bedroom, one 6-bedroom and one 8-bedroom – make up this secluded beachfront enclave on Amilla Fushi, a coral-fringed paradise in the Maldives' Baa Atoll where a private beach of powdery white sand and crystal-clear lagoon waters are literally at your doorstep.  Each residence promises majestic living space, glamorous bedroom suites, a private beachfront pool and spectacular Indian Ocean vistas – plus a dedicated staff and fabulous no-expenses-spared facilities including restaurants, kids club, scuba diving, water sports, pro tennis and spa.
Just half an hour from Male International airport by seaplane, or a combined domestic flight and speedboat ride, Amilla Beach Villa Residences deliver the ultimate sand-between-the-toes tropical island experience in spades and make the perfect choice for family vacations, special celebrations, and groups of friends.
You'll feel very much at home here – Amilla Fushi means 'my island home' in the local Dhivehi language – and when your kitchen is stocked with all your favourite treats, and delicious meals can be delivered to your door, you might be tempted to stay put.  But parked outside is your own beach buggy and a fleet of bikes to explore the island's astonishing facilities:  world-class restaurants; myriad diving, water and land-based activities; kids club; beach club; and a world-class spa, gym and wellbeing centre.
ABOUT 4 BEDROOM VILLA RESIDENCES
From their ultra-modern Miami-esque architecture to their stunning minimalist interiors, the six sublime 4 Bedroom Villa Residences deliver lashings of style.  Each offers four supremely comfortable bedroom suites, acres of living space, a fabulously equipped kitchen and a private pool right on the beach.
ABOUT THE GREAT BEACH VILLA RESIDENCE
This Miami-stye paeon to contemporary architecture is the largest of the eight hyper-luxury Amilla Beach Villa Residences.  It is perfect for multiple families and large groups of friends who seek palatial space for entertaining without compromising personal privacy.  In keeping with its name, this residence is great in so many ways – outrageously super-sized living rooms, immense master bedrooms and supremely comfortable guest suites, kitchen and bar with every conceivable gadget and gizmo, two pools and sun terraces, and myriad extras including gym equipment, table tennis, pool table, and PlayStation 4.
ABOUT THE AMILLA VILLA ESTATE
Super-savvy travellers, privacy seekers and celebrities alike have been quick to discover the Amilla Villa Estate – perhaps the Maldives' most sought-after six-bedroom home.  This glorious beachfront pad promises an ultra-luxury away-from-it-all island vacation with a breezy laid-back vibe for parties of up to 14 people.
Sleek and contemporary in design, it offers acres of space both inside and out.  Nearly all the rooms open onto (or overlook) the huge 20-metre pool that sits on the very edge of the beach, paces away form Amilla Fushi's turquoise lagoon waters and coral reef.  Relax in the elegant light-filled living rooms – all exquisitely decorated in cool calming neutrals with must-have designer furniture and mesmerising sea views.  Linger over a massage in the spa room, work out in the gym or sneak a siesta in a hammock on the palm-fringed beach.  Sip sunset cocktails on the rooftop terrace then enjoy a gourmet seafood barbecue under a galaxy of stars.   At no point will the kids be bored, with PlayStation 4 in the games room, an iMac in the study, a cinema room, volley ball, pool table and table tennis.  Plus there's free babysitting whenever you want (and staff quarters for those bringing a nanny or security staff).
Airports
Coastline is the largest private sector airport developer in the country having one airport already completed and operational and two more in the pipeline.
With the opening of Dharavandhoo Airport in Baa Atoll in 2012, Coastline has offered a level of convenience never before experienced by resort operators and residents of the atoll.
The operation of Dharavandhoo Airport was handed over to Island Aviation under a Management Contract in October 2012.
Coastline Hotels & Resorts Pvt. Ltd.
(+960) 3332822 / (+960) 3008211
(+960) 3312139
120, Majeedhee Magu,
Male', Republic of Maldives.
info@coastlinegroup.com.mv
https://coastlinegroup.com.mv